Eyebrow tattoo removal involves the removal of the permanent tattoo pigment from your skin with the help of laser treatment. The procedure is not uncommon as many of the people that get swayed by fashion trends and go for cosmetic tattoos often end up regretting them as new fashions emerge. Once you have got permanent eyebrow tattoos, you cannot alter the look of your eyebrows. Whatever eyebrow shape, color, or fullness you chose, you will be stuck with it. And as that can put you at odds with the current fashions, you may want to consider removing the eyebrow tattoos.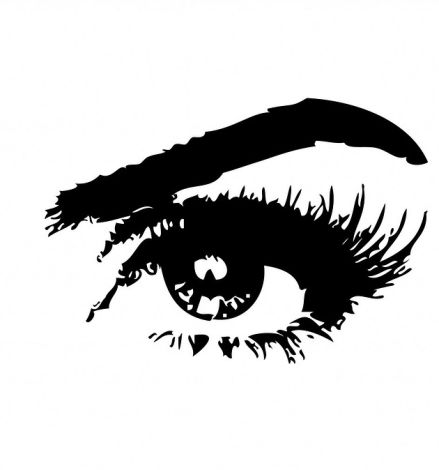 Removing cosmetic tattoos by laser
While laser treatment is a popular method of eyebrow tattoo removal, the degree of success you can achieve with it is variable. It depends on the type, amount, depth, and color of the cosmetic ink that the tattooist used to ink the permanent eyebrows.

Lasers emit high-intensity light beams that target and break down the pigment colors. The tattoo removal specialist may have to use different lasers to target different pigment colors, but black color can absorb all laser wavelengths. That's why it is the easiest to remove. It is also relatively easy to take out blue, green, orange, and red inks. The problematic tattoo inks are yellow, purple, white, and skin-colored. The laser treatment can cause them to fade, but it may not remove them in entirety.

Additionally, the age of the tattoos will also make a difference in the laser treatment' s success. If you have had your tattoos for several years, you will probably have a harder time getting rid of them as compared to brand new ones.

Your tattoo removal technician will check the condition of your eyebrow tattoos and determine how many sessions you will need to remove them. In some cases, the eyebrow tattoos could fade and even vanish after two or three treatment sessions. However, you could also get unlucky and have the treatments oxidize and darken your permanent eyebrows instead.

If that happens, you will find yourself back on square one and will have to treat the tattoo as an entirely new one. And then you will have to get a series of more laser treatments to make the ink pigment fade away as you want it to.
The laser tattoo removal procedure
Laser treatments are generally safe to use and are less likely to inflict any lasting damage on your face. However, there can be a risk of hypopigmentation—the skin area of the tattoo can become darker or lighter than the surrounding area as a result of the laser procedure—and also a risk of skin infection.

That is why you should make a point of consulting a certified and experienced eyebrow tattoo removal specialist for your tattoo removal needs. That way, you can be sure that the treatment they offer is reliable and will be effective in getting rid of your eyebrow tattoos to a considerable extent.

The tattoo removal specialist will review your age and your health history before proceeding with the tattoo removal treatment. Generally, the healthier you are, the higher will be your chances of successful tattoo removal.

At the beginning of the treatment, the tattoo removal specialist will apply a topical anesthetic over the tattoo area and provide you with eye shields. Then, after testing its effect on your skin, they will use the laser to direct intensive light beams on the tattoos.

Each procedure can take about 30 minutes to complete. You may experience a hot sensation on your skin during the laser treatment, and the treated area may swell to some extent afterward. Along with the inflammation, you may also get blisters and pus. The discomfort can take a while to heal, and that's why you will need to space out each treatment over six to 12 weeks.

The eyebrow tattoo removal specialist will give you instructions to speed up the healing process. These can include applying an ice-pack and a prescribed ointment to the laser-treated area. In some cases, it may be necessary to keep the area bandaged for a few days. After it heals, you should wear sunscreen over it before venturing out in the sun.