Despite ever-growing popularity, a lot of people do not know much about piercings or about their aftercare. The fact is there are many things your piercer wishes you would have known earlier before booking for the first appointment. Getting pierced seems like a spur-of-the-moment, simple decision to accessorize yourself in a non-traditional way. But, if you are not doing proper research, you become a victim to a lot of tidbits and inaccurate facts about piercings which could end in disaster. Here are a few things that one should consider when looking for piercing shops near me.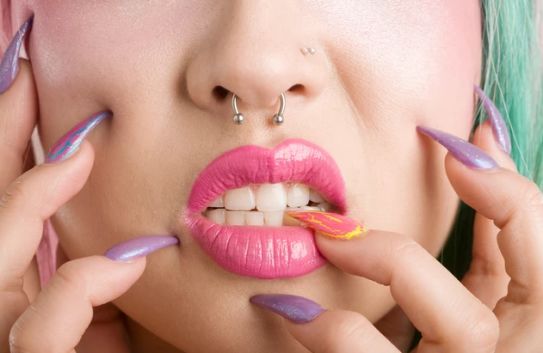 Avoid piercing guns
When you are walking around a crowded place or the mall, you must have noticed that people sitting by getting their ears pierced with piercing guns, but the truth they are horrible. They are not precise, unregulated and must be avoided at any cost. Unlike getting pierced with a hollow needle, the stud is used for piercing when one uses the gun method. the stud is not sharp and it displaces your tissue which becomes prone in developing scar tissue and become almost impossible to avoid damage. But when you are getting pierced with a hollow needle, a piece of flesh is removed with precision because a hand is in control and can able to guide it more steadily.
Don't believe that metal jewelry will get stuck to the skin
When it comes to piercings, people get easily confused between sticking and embedding. Sticking refers that the jewelry is adhering to the metal while embedding states that the skin has begun to heal over the jewelry. To get a clear picture, the best piercers are of the view that metal cannot stick to skin. If you are thinking that it will be stuck then you may require a bigger or longer piece of jewelry for accommodating the swelling (as everyone's body smells differently after trauma) or your piercer must look into the matter.
Price
Getting pierced from a professional and reputed shop means you need to shell out some good amount of money. Not only they will be piercing you with sterilized equipment as well using medical graded jewelry made of light metals, but they are also doing it in a clean and safe environment with trained professionals. All these things cost money and they are not trying to overcharge you at all. But sometimes, people feel that piercing shops are charging too much, so they search for places with low rates. Actually, these places can put you at risk for having an infection or a misaligned piercing as they use poor quality jewelry or not having sterilized equipment or not trained to pierce properly. If you want to do earlobe piercing then you need to pay 40 to 45 dollars if done from the right shop.
Communication
To make your piercing experience go smoothly, communication is extremely important. You must be ready to chat and being open with your piercer. The top piercing shops want their clients to share their concerns and ask any questions that come to their mind rather keeping quiet. By asking questions it becomes easy for the piercer to help and eventually it will save a lot of trouble and time. Professional piercers are always open to messes or troubles faced by their clients and they are willing to assist you to deal with these types of situations.
Right Advice
It is important that whenever you are visiting reputed piercing shops near me must listen to their piercers. They are trained professionals who follow certain regulations and ethics, trained as apprentices for several years and are experts in their craft. Never enter a studio demanding to get something unique even if your piercer persists that it will not work out or will not be good for long-term piercing. It is wastage of time to argue with your piercer and clients sometimes do not realize that the piercer is bothered about the longevity of the piercing rather making money. If your piercing is hurting or acting up, you first visit your piercer. They will provide you the right guidance and let you know if there is an infection.