Who doesn't want to sway along to the intoxicating beats of salsa music? Let's face it, we all have watched expert salsa dancers do their thing while feeling immensely jealous of their rhythmic motion and grace. So, if you're thinking of picking up an extra hobby, now that we have all the time in the world, why not consider taking up salsa lessons? Even though these dance lessons are more beneficial if you have a partner, you can just as easily get paired up during the lesson. But, don't think that far just yet, baby steps.
You've probably already Googled salsa lesson Near Me in the past many times while considering taking up lessons, and then deviated onto another web page. With this article, we wish to help you better understand the art without shying away from a challenge. Yes, salsa dancing cannot be learned overnight, but guess what, with the right attitude, a dash of hard work, and a pinch of passion, you'll be a good salsa dancer in no time.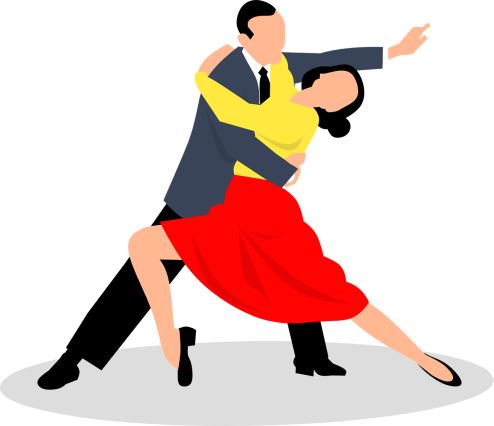 Don't Underestimate Yourself
If you've checked online for "salsa lessons near me" but then asked yourself the question "are salsa lessons for me?", you're probably very confused, and thinking you're not cut out for this. Either that or you've bought into the elaborate hype that salsa dancing is too hard for you. The first strategy is to give yourself some credit and put yourself out there. Don't be afraid of looking like a fool, because no one will be looking at you!
Also buying into the hype that you cannot learn it is bogus. No one is born to dance, despite what people say. It is an art that can be mastered over time with a little help. Start going to salsa lessons and you'll get better with each lesson. But remember, persevere. Do not give up after the first lesson because it looked too tough.
Private Salsa Lessons Could Help Boost Morale
Before you go looking for "salsa lessons near me", you might want to consider hiring yourself a private instructor. This private dancing lesson Miami help you learn at your own pace while keeping your motivation intact. If you sign up for a public salsa dance lesson from day 1, chances of quitting are higher. We've all seen professional salsa dancers at work- knowing you'll probably never dance as well can be a reason for discouragement, which is something you want to put off for as long as possible.
That said, after the first couple of lessons, it is highly recommended to attend group lessons. After nailing the basics, you can move out of private lessons (let's all agree they're not in the price range for everyone), which can also help boost morale!
Take Feedback Only from Your Teacher
One thing that most people want from other dancers is feedback- we're always open to that. But when it comes to salsa dancing, it might not be the best for you to seek out constructive criticism from your peers. What you may have grasped over 2 classes, they may have been able to in an hour. Don't let that get to you; keep in mind that everyone has a varied learning curve. Take it at your own pace and don't let anything else bring you down. Instead, focus solely on the feedback given to you by your teachers.
Learning Other forms of Latin Dancing
If you're serious about salsa, you might want to consider learning other forms of Latin dancing that are similar vis-a-vis movement, rhythm, and beats. Since salsa is an advanced version of Latin dancing, if you want to get the hang of the basics, you could always start with something slightly more simplified, like the Rumba or Cha-Cha. Think of them as cheat codes to getting a hang of the rhythm and nailing your salsa moves. In no time, you'll find yourself a lot better at salsa, when you can make the upgrade and master it with confidence.
Hit the Salsa Nightclubs When You're Ready
Your searches will now go from "salsa lessons near me" to "salsa clubs near me,"- remember that while you're still learning, hitting the clubs might not be the best for your morale. But once you feel confident enough with your moves, it's time to show them off to the rest of the world. A nightclub dedicated to salsa moves is just the place to go!