If you are new to the body-art scene, chances are that you are not aware of how to go by getting your very first tattoo. While this process is exciting, it can also be nerve-wracking! How do you know where to start and who to trust?
These five steps will help you get to your destination—your new trusted tattoo parlor!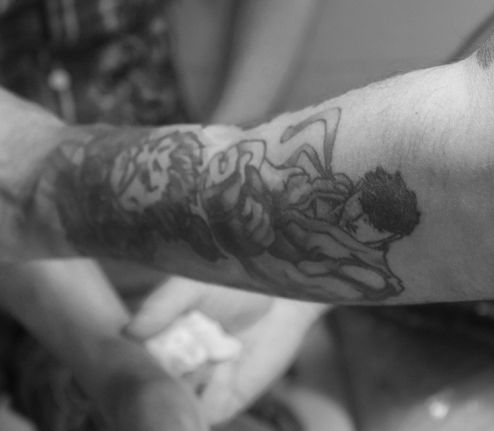 STEP 1: RESEARCH! ALWAYS YOUR VERY FIRST STEP
The very first step while diving into unknown territory is to do your research. Find out everything you can about tattoo art, from the basic process, the Do's and Don'ts and the precautions.
Talk to people you know or online to find out where they got their tattoos, what kind of preparation they did before getting inked and advice from their own mistakes. The more information you have, the better informed your decisions will be. Searches like tattoos shops in Raleigh is a start.
Check online forums, social media pages like Instagram, Facebook and Pinterest to scout out the type of tattoos that intrigue you and everything you need to know about them.
STEP 2: DECIDING WHAT BEST PORTRAYS YOUR PERSONALITY
Now that you have an elaborate understanding of what is out there, you need to figure out what it is you want.
What is your personal style? Where would you like to get your tattoo? How much are you willing to shell out for your tattoo? Tattoos are not inexpensive so be ready to save up to able to afford a good tattoo by a skilled professional at a certified establishment.
Once you know what it is you are looking to get, you can start looking for the tattoo parlors that provide that service.
STEP 3: SHOP AROUND FOR THE RIGHT TATTOO STUDIO
Before you find 'the' tattoo parlor for your future body art ventures, you must make sure you shop around. Body art is a risky business if you do not know what you are doing. An unknown person is essentially using your body as their canvas, to create a work of art, to their best capability, which will forever be marked on your skin. An unskilled artist can ruin your body, and an unsanitary needle can affect your health (and in some cases be fatal), not to mention tattoo art can get extremely expensive.
Much like buying a car, do not walk in and choose the first one you see! Shop around, find out what other places offer. Look online as well as around your area and see what suits you best. Tattoo shops in Raleigh have excellent reviews.
STEP 4: FINDING THE TATTOO ARTIST
At the end of the day, the person on the other side of the needle should be skilled and ensure you are satisfied with the tattoo. Once you have narrowed down your list of tattoo parlors, apply for a consultation and meet up with the tattoo artist(s). This will allow you to have a one-on-one conversation and ensure you are both on the same page. This is a great opportunity for you to express your concerns, relay your expectations and understand the procedures involved. Many tattoo artists will sit with you and create an original piece of art that covers the aspects of yourself you want to express. Possessing this type of skill gets brownie points!
Friends and family, online presence, articles, and reviews of artists and Tattoo conventions where business cards are given out are great ways to get in touch with tattoo artists Raleigh.
STEP 5: ASKING THE RIGHT QUESTIONS
This is more of a general rule that can be applied to any of the steps above, to make sure you check all the boxes before going under the needle, so to speak.
Some of the most important questions to keep in mind-
– Ask for the proper licensing for both the establishment and the artist working with you.
– Ask about the tattoo parlor's cautionary measures when it comes to Infection Control. Make sure to check for negative reviews online!
– Ensure they use sterilized equipment, disposable needles, high-grade ink, and clean tattoo beds.
– Find out about the post-tattoo care information.
– Talk to them about the price range, the touchup procedure, and any other related queries.
Some things to look out for are
– How is the overall aesthetic of the parlor? Is it well-lit and clean? Does it have inhouse artwork on display?
– How is the staff? Are they friendly and helpful? Are they all sober and maintain a professional demeanor? – Does the area look safe? What type of clientele do they care for?