Are you thinking of getting a tattoo? Well, mind that it is one of the biggest decisions of your life just like deciding to get married. Yes, you heard that right as you do not want to end up regretting it since you chose the wrong tattoo for yourself. Therefore, right from what kind of design you want to which tattoo studio you should consider, every little step of this process matters a lot. If this is going to be your first tattoo or your second or third, you would want to put a lot of thought process because you do not want to end up spending thousands of dollars on the laser treatment to remove the tattoo. After all, it went wrong. Also, choosing the best tattoo shops in Miami will play a vital role in deciding where you want to get the tattoo.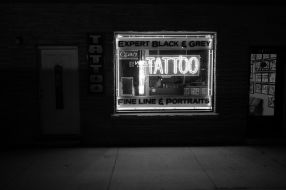 Thus, remember that you are doing all your research as this is going to be a piece of art that is going to be with you for the rest of your life. So put some serious thoughts into it. To make your life easier, here are five things that you must know before you visit a tattoo shop.
1 Recommendations and research
You must do your research beforehand so that you already know about that tattoo parlor. You can look out on the internet by searching 'best tattoo shops in Miami' and you will find a lot of results. From that, you can pick the tattoo shops with the best ratings and reviews. This way you already know 75% about those tattoo shops and the rest you can ask once you visit the tattoo artist. Secondly, you can ask your friends who have got inked recently. They can tell you about their experience with the tattoo shop and the artist. Based on their recommendations you can choose whether you want to visit the shop or not.
2 Have a theme or design in mind
Do not visit a tattoo shop without having any ideas in your mind. The tattoo artist is there to guide you and recommend you but what exactly do you want or what theme do you have in mind should be decided by you. Thus, before you visit the tattoo shop, make sure that you have an idea in your mind so that it will give clarity to the artist what do you need and how it can be put into reality.
3 It is going to hurt
Of course, there is no doubt about it. Getting inked is going to hurt a lot because it is a needle that is going to prick you for a long time till it is done. Thus, you need to be prepared to bear that pain if you want to get a tattoo. The amount of pain will also depend on which part of the body you want to get inked. Tattoo directly on the bone pains as hell, if you are getting it on your arms or wrist or forearms, then it would hurt less comparatively.
4 Prepare yourself for the aftercare
After you get a tattoo, you would have to take a lot of care till it heals and sets in the skin completely. Therefore, prepare your mind that you will have to deal with it for the next few days and protect it from catching any infection. Your tattoo artist will give you an ointment to apply on the tattoo every day, follow those instructions and your tattoo would heal gradually.
5 Tips are a must
Just like how you would tip your hairdresser for doing a perfect job on your hair, the same rule goes for tattoo artists as well. A tattoo is a work of art and the artist puts his heart and soul to give you the exact piece that you had imagined. Thus, before you visit the tattoo shop, be prepared to give a good tip to the tattoo artist. This would not just make the artist happy, but also, if you consider visiting the shop for your next tattoo, you will surely get an advantage.
Thus, these are the five most important things that you must know before you visit a tattoo shop. Just be ready with your idea and you would see the best piece of art come into reality.