When you are getting a new tattoo, it may feel right. You may be even absolutely thrilled about it. But years down the line (or even weeks), the same tattoo can fill you with dread. Fortunately, it is now possible to permanently remove tattoos. You no longer need to live with a tattoo that you regret getting for your own reasons.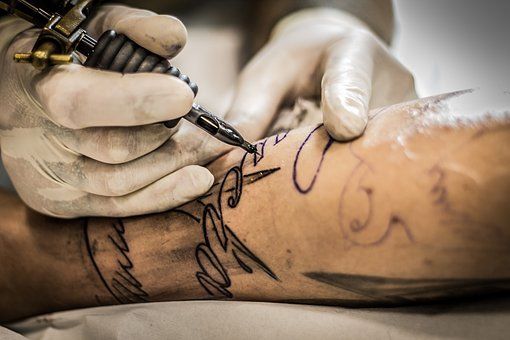 Here are the six reasons why people remove a tattoo.
Bad Tattoo Job
If you ended up with a bad tattoo job, it is very likely that you would want it removed at some point. Spelling mistakes are quite common in tattoos especially if you are getting ink of a word or a phrase in an unfamiliar or foreign language. Spelling mistakes in English are also common courtesy bad tattoo artists. It can be really embarrassing to walk around with a glaring tattoo mistake that is visible for all to see. With the world now so connected, it is very likely that someone will identify the mistake even if it is in a foreign language.
Then there is the matter of really bad design, which may have seemed like a good idea at the time of getting it inked on your skin. Incompetent artists can make an utter mockery of good design.
If a bad tattoo job is a reason for you wanting to get rid of the ink then you need not live with it for long. You now don't need to wait for multiple laser treatments to work their magic on the ink and fade it away a little by little one session at a time. You can opt for safe removal methods such as Tattoo Vanish. Let's say, you want tattoo removal Miami. Then you can contact best tattoo shops in Miami to remove your tattoo using safe and natural Tattoo Vanish; a propriety product developed getting popular by the day.
Not Suitable with your Current Lifestyle
You may find that a tattoo that you found appealing in your 20s holds no fascination for you in your later years. It is quite natural to feel this way about a tattoo in case you no longer find the whole Goth look appealing and wish to remove the tattoo of vampires and related lore from your arms. Perhaps you don't identify with a particular music scene anymore and wish to remove references of it from the designs tattooed on your body. Perhaps you have undergone a change of faith or religion and wish to do away with certain symbols.
Outdated Relationships
A very common reason to remove tattoos is outdated relationships. Many people tend to get the names of their partners or someone they love inked on their body. It can seem very good until the relationship is no longer relevant. Thanks to advancements in medical technology, you no longer need to live with your tattoo decisions.
Frowned upon in your Place of Employment
Many places of employment do not like their employees flaunting their tattoos that may go against the business's ethics, culture, or product category. It may not be possible to hide the tattoos with your clothes. Perhaps you have a skull tattooed on your neck or a vine across your cheekbone. It may then become necessary for you to remove it if you wish to continue with your current job.
Parenting Responsibilities
A common parenting dilemma is 'how can I stop my children from doing something when I myself have done it.' It can apply to get a handful of tattoos in your 20s or late teen years. You may want to remove the not-so-good tattoos (perhaps violent scenes) or even all of them before you start your own family. Fortunately, with so many options to remove tattoos, you no longer need to feel embarrassed by your ink choices in front of your kids.
Change of Heart
So, you have a change of heart and no longer wish to live with a tattoo design you once loved. Perhaps you wish to remove it in order to get a new ink on the same spot. You may even wish to remove it completely as you no longer identify with tattoos in general.