You want to remove your tattoo because you are simply bored, it looks awkward, or you want to erase the memory associated with it. Tattoo removal comes to your rescue. Surely, you spent a lot of time choosing your tattoo artist or clinic and the design to be inked. The same way, you need to consider all that goes with removing the ink before you undergo the procedure. Here are a few important things to know.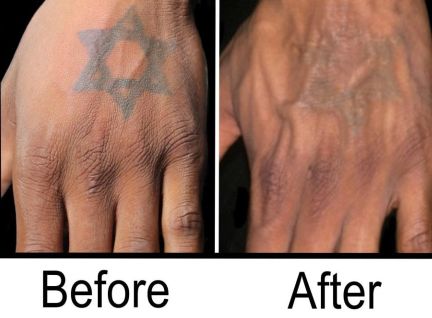 A tattoo can be removed using many methods
Thanks to advancements in technology and medicine, it is possible today to remove tattoos using different methods. Laser removal is the most popular means among all of them. Another is surgical removal, which is typically done for small or simple tattoos Chemical peel or dermabrasion is also occasionally performed, but typically results in scarring as well as other side effects. A newer but safer method is the all-natural remover, which uses a unique formulation to remove the ink by drawing it to the skin surface. This is one of the best tattoo removal procedure, done using a machine. It is much like the laser method, but is less painful and has less or no side effects as opposed to lasers.
The removal needs multiple sessions
Getting your tattoo removed is not as easy as applying the ink to your body. In fact, with a laser treatment, you may need anywhere between ten to twenty sessions to remove the design completely. This is dependent on the kind of laser machines used. Advanced methods that combine lasers with other ink removal products can bring down the number to five or six sessions. The natural method, when compared to regular laser removers, gets the job done in fewer sessions. This is a big boon not just in terms of the money saved but also the treatment cost, which typically goes up with every session.
Varied factors contribute to the effectiveness of the procedure
Tattoos come in a large number of designs and carry a variety of ink colors. These, along with the size, the age of the tattoo, whom it was done by (amateur vs. professional), are all factors that contribute to the effectiveness of a tattoo removal procedure. For instance, black ink is the easiest to remove with general laser machines, followed by blue, green, and red. White is difficult to remove as it may darken on exposure to the laser. Natural removers are typically able to remove all tattoo colors without much trouble. Older tattoos mean lesser ink to remove and therefore quicker fading. Amateur tattoos are also easier to wipe off than professional ones. Therefore, it is only wise that you do not assess the removal time for your full-hand tattoo based on the one that your friend got erased from his/her palm.
There is some amount of pain associated with erasing the ink
Since you have already gotten a tattoo and are aware of the pain that comes with it, the discomfort associated with erasing the ink may not be a big deal. However, it is important to remember that no tattoo-removal process is 100% pain-free. There may be at-home removal creams or gels that boast of pain-free erasing, but they are not the best tattoo removal methods and deliver only a fraction of the result that professional ones like lasers or natural best tattoo removal machine do. To minimize the pain that comes with erasing a tattoo, artists, technicians, and doctors typically apply a numbing cream or mild anesthesia to the area before treatment.
You may experience discomfort for a few days
Once the ink has been removed or dissolved, you could typically experience symptoms liked redness, bruising, or swelling as the skin heals. Blistering and crusting also occur, especially when the erasing is done using a laser. To prevent infections and to bring down, doctors prescribe soothing ointments and creams and recommend bandaging the affected area to protect it from dust particles, germs, etc. Just as you put a lot of thought into getting a tattoo done, it is important that you consider all of these options before getting the ink removed.