Who doesn't love to dance? Whenever we hear any kind of music, our legs automatically start tapping on the tune of that song. Dancing is all about grace, coordination, and most importantly the feel. One of the best dance types that perfectly describes the grace and coordination is the Bachata. This highly sensual and intimate Latin dance where you feel the music while waving your body to the tunes with your partner. If you are looking to learn this dance, you can simply search Bachata Class Near Me and you will be able to find your fit.
Bachata is considered as a great learning exercise as the steps are easy as compared to any other Latin dance like Rumba or Salsa. All you need to do is learn the knack of isolating your body so that the moves look sensual. Also, this dance is one the kind where you get to spend a super romantic time with your partner while learning how to coordinate and get intimate with each other.
Thus, here are a few secrets to become a sensual Bachata dancer.
Do your homework
Before you step onto the dance floor with your partner, it is important that you know the basic theory of bachata dance. Since you will be holding your partner, you must be in sync and rhythm all the time and for that learning about Latin music beforehand would help. Listen to various Bachata songs from Romeo Santos and Prince Royce as they are the popular ones to get familiar and comfortable with the music.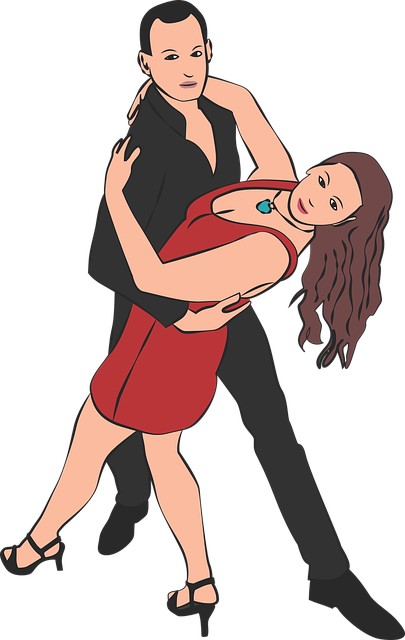 Knowing the Bachata music a bit will help you understand where to take breaks or poses or when to go solo and all other things while dancing with your partner. There are many unexpected moments in Bachata dancing, and you might go into a "what's next" zone if you have no idea about the music at all. It will take a bit of time for you to understand the song and for time being you can just focus on improvising the step. But once you get familiar with the song you can add your touch and various other steps so that you can really enjoy the dance with your partner.
Add a special touch with musical zingers
Bachata music is very unpredictable as you would hear different types of instruments in one song ranging from a rhythm guitar, lead guitar, bongos, bass guitar to name a few. These instruments bring the synchronization in the song and ignoring them cannot make your dance perfect. Instead, use these zingers to add more depth to your Bachata dance and think of adding some special movements so that the music coordinates with your dance.
You can actually use these moments for body isolations with your partner or if there is a completely different rhythm, you can go for body rolls. Also, when there is dramatic music, you can pull your partner close to doing a dip and it will look sensual. Another movement that you can add during a zinger is to separate from your partner and do solo shines with those elegant hip moments.
Body rolls are a game-changer
Body rolls are something that would make your dance look extremely elegant. If you already know the basics of Bachata, then adding the body rolls back and forward would change the entire feel of your dance. But also, in order to do body rolls in sync, your partner must be on the same as you. If you have a partner, it is always beneficial to learn body rolls from an expert or join Bachata dance classes to level up your skills.
Always remember that if you want to add more sensuality in your dance, try to move your ribcage instead of the too much of hip movements. Moving your ribcage would give you swift moves and your arms and shoulders would start moving in sync smoothly.
In the end, to make your Bachata dance successful and sensual, breathe in, relax, feel the music, and let loose yourself in the flow with your partner. Remember to be confident of what you are doing. You do not need to pick difficult moves, just pick the comfortable ones and work on more as you learn more.